1983-1991 Ann Parrish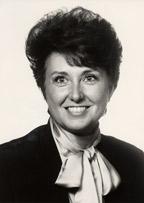 Ann Parrish was raised in Utah and moved to Alaska in 1969 after attending Bringham Young University as an English major. She lived in Fairbanks from 1969 to 1974 while attending the University of Alaska Fairbanks as an accounting major, before moving to Anchorage to complete her degree. She received a bachelor's degree in Business Administration from the University of Alaska Anchorage in 1978.
Parrish served as a regent for the University of Alaska Board of Regents from 1983-1991. She was the first female president from 1987 to 1989, vice president from 1985 to 1987, and as secretary from 1983 to 1984.