UAA's Dr. Berry Awarded Caven Professorship in Business and Finance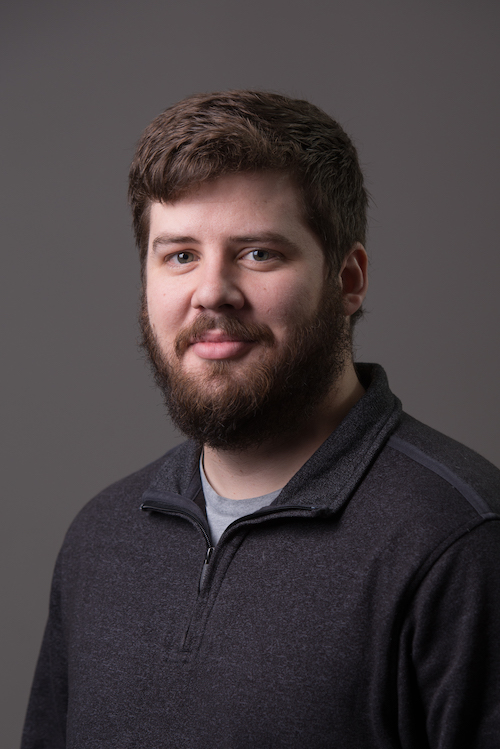 (Anchorage, AK) The University of Alaska Foundation has awarded Dr. Kevin Berry, University of Alaska Anchorage associate professor of economics, the Harold T. Caven Professorship in Business and Finance for his work in the economics of sustainability.
The Caven Professorship recognizes Berry's dedication to advancing the fields of sustainability, environmental economics, and resource economics, and his proposal's potential to enrich the academic and economic landscape of Alaska. The award provides $20,000 to support proposed activities.
Berry's proposal, titled "The Economics of Sustainability at the University of Alaska," outlines a plan to foster crucial discussions around the intersection of business, sustainability, and Alaska's economic future. It seeks to leverage existing expertise in the UAA Department of Economics to expand programs in environmental and resource economics and sustainability.
"Alaska's ability to grow and diversify its economy is linked to developing sustainable businesses," said Dr. Tod Burnett, UA Foundation president. "Berry's proposal offers a roadmap for exploring that transformation. We are confident that the activities that Berry will undertake will enrich Alaska's intellectual discourse and contribute to sustainable policy solutions."
Central to Berry's proposal is the creation of public-facing events at UAA that bring together thought leaders and experts in sustainable business, environmental policy, and economic development. The events will provide a platform for exploring diverse perspectives on sustainability and foster meaningful dialogue among students, faculty, industry leaders, and the public.
"Berry's role in organizing events like last year's Just and Sustainable Business speaker series exemplifies his commitment to building a community of professionals, policymakers, and students dedicated to shaping a sustainable future for Alaska," said UAA College of Business and Public Policy Dean John Nofsinger.
"The work he will be able to do with support from the Caven Professorship aligns with UAA's commitment to excellence in education, research, and community engagement. As Alaska's premier business and social sciences campus, UAA recognizes its pivotal role in shaping the state's future."
The professorship support will also facilitate the development of a new UAA course titled the "Economics of Sustainability," which will provide students and early career professionals with the knowledge and tools to navigate the complex landscape of sustainable economics. The course will bridge the gap between theory and practice, providing students with a foundation in sustainability concepts and equipping them to address real-world challenges related to resource management, environmental policy, and economic growth. It will focus on the interaction of ecological, social, and economic issues and equip students to address pressing issues in sustainable growth.
The Harold T. Caven Professorship in Business and Finance was established in 1974 as a permanent endowment at the UA Foundation to honor the legacy of Dr. Caven, who served as a director and vice president of First National Bank of Anchorage (now First National Bank of Alaska). The Caven Professorship allows a faculty member within the University of Alaska system to extend and expand the university system's business and finance research and outreach activities throughout Alaska. Candidates are evaluated based on their achievements through research and creative endeavors, scholarship or creative works, teaching, professional service, and how proposed activities benefit the university.
About
The University of Alaska Foundation is an independent, nonprofit corporation established in 1974 to work in partnership with the University of Alaska system and its three universities to seek, secure, and steward philanthropic support to help shape Alaska's future.