Our co-workers
The office of public affairs invites you to share a photo of any new furry, fuzzy, feathered or wooly co-workers who have joined the UA crew from your home offices. Please share photos of any horses, birds, sheep, cats, dogs, and other friends who are working with you to mmusick@alaska.edu so we can highlight the co-workers who help us through the isolation from one another.
Max and Harry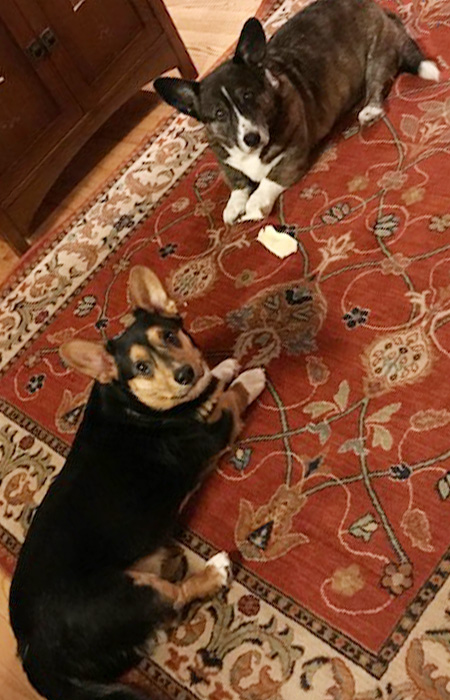 Assistants to the President
Max and Harry assist with Zoom meetings and enjoy taking President Johnsen out for regular exercise.
Bela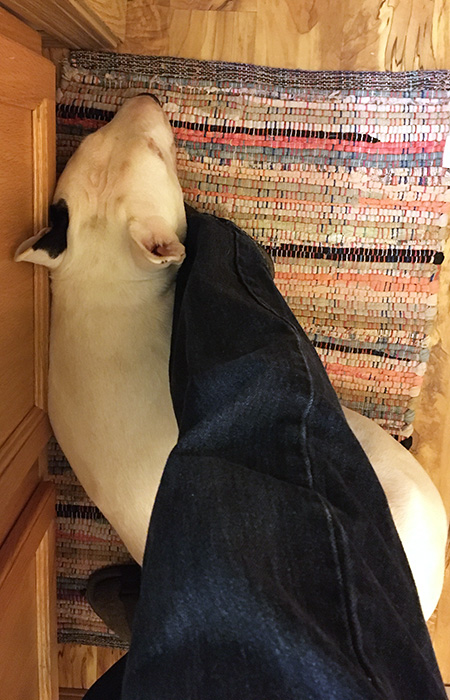 Assistant to General Counsel
Bela makes sure that GC Mike Hostina is safe and comfortable while working from home.
Steve
Assistant to VP University Relations
This little dragon keeps Michelle Rizk organized and helps her deal with the many thorny issues she
confronts.
Tudor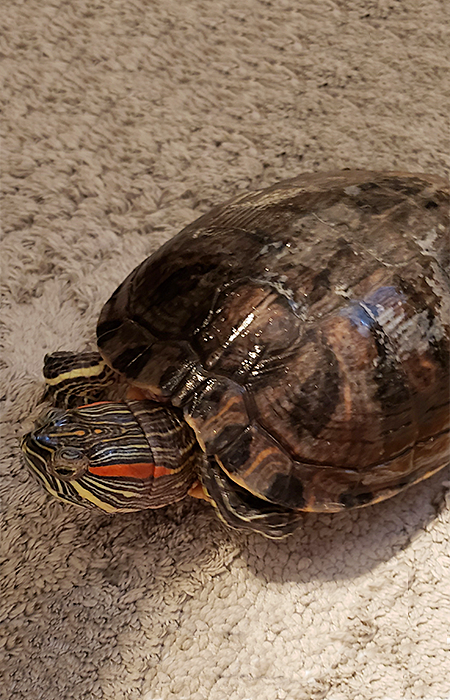 Assistant to Chief Human Resources Officer
Slow, steady and dependable, this
16-year-old Red Eared Slider reminds Steve Patin to keep calm.
Copper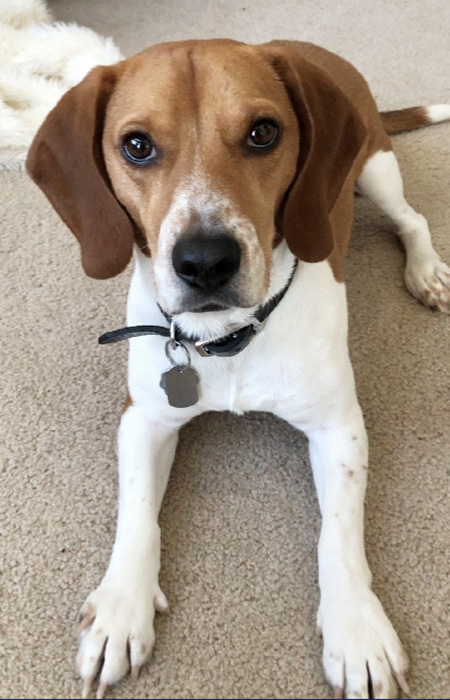 Chief Title IX Officer's Aide
The kind, caring Copper supports Mary Gower through even the hardest days.
Hobbes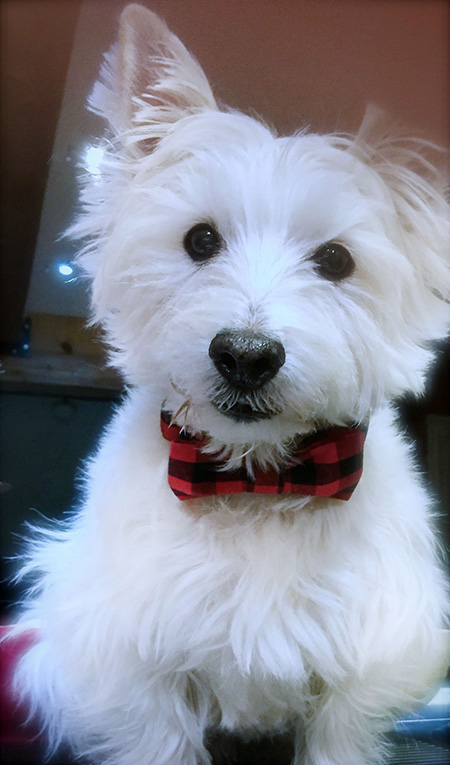 Assistant to AVP Public Affairs
Hobbes, the canine Alex P. Keaton, oversees Robbie Graham and the public affairs team.
Leo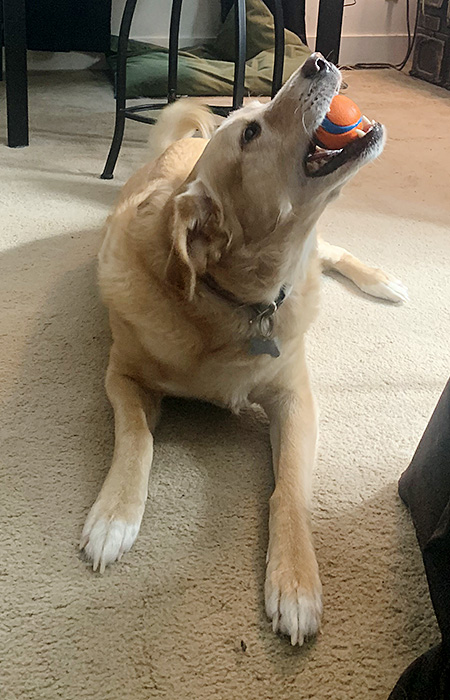 Marketing and Communications Liaison
Leo gives feedback to Monique Musick on marketing and communications. He endorses balls and belly rubs.
Loki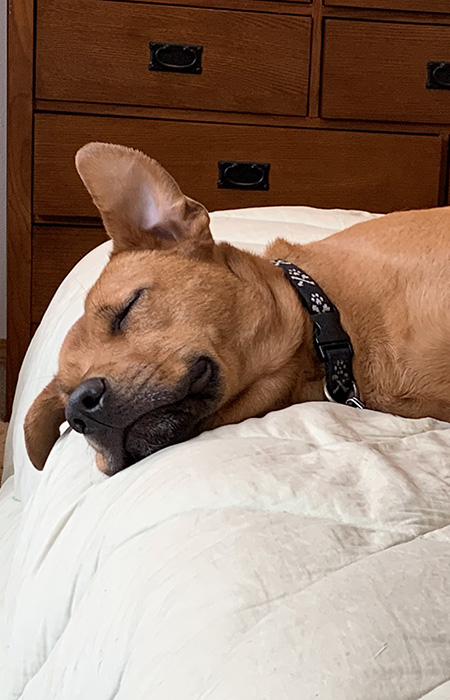 Alaska 529 investment expert
Loki guides Lael Oldmixon on the Alaska 529 plan. He prefers to sleep through market instability.
Birch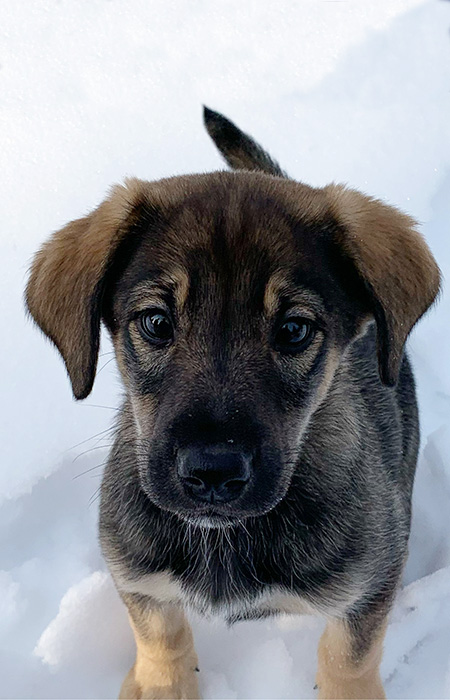 UA Scholars support staff
Birch is excited about Alaska's youth and helps Lael Oldmixon with positive relations with top Alaska students.
Kache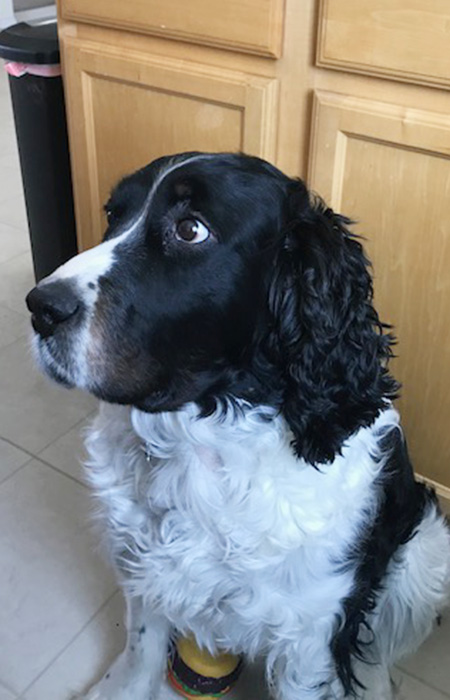 Assistant Data Analyst
Kache helps ensure that Rita Murphy distributes IR data - and gets outside to play.
Copper
Programming Specialist
Copper patiently waits on Dana Platta to get to his favorite program: romping in the snow!
Orca
Associate Data Analyst
Orca keeps a close eye on Sam Phillips to make sure all of his reports and summaries are purrrfect.
Ruby Sparkles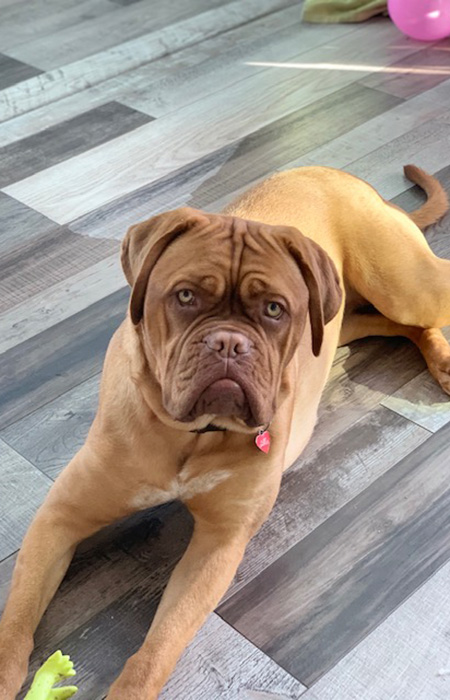 Associate Research Analyst
Ruby truly appreciates the value of a good gift, and helps Candice Krupa with philanthropic research.
Lars
Special Assistant to Hobbes
Hobbes, assistant to AVP Graham, looks to Lars to lead
general staff therapy and stress relief.
Anna Belle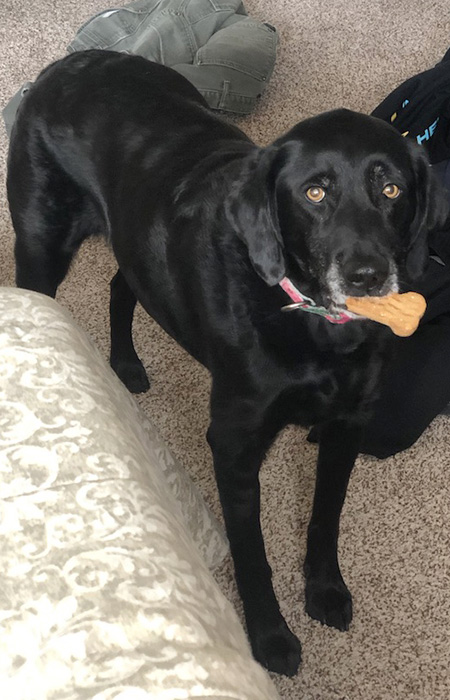 Special Assistant
Anna Belle keeps Stuart Relay on point in his duties to the Office of Public Affairs.
Loki
Senior Data Analyst
Loki makes sure that Amanda Watt isn't too busy with reports and meetings to give him belly rubs.
Quiznack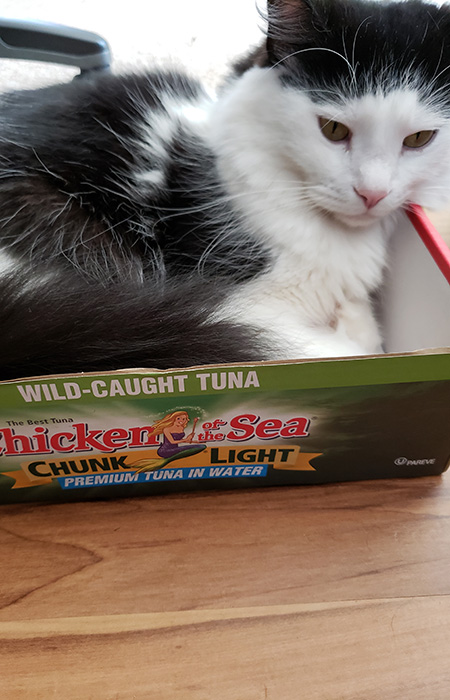 Cost Analyst
Quiznack keeps an uncanny eye on Sheri Billiot and the university's expenses.
Bonita & Bruiser
Administrative Assitants
Bonita & Bruiser snooze quietly while Monica
Terrones Vargas supports the UA Foundation office.
Captain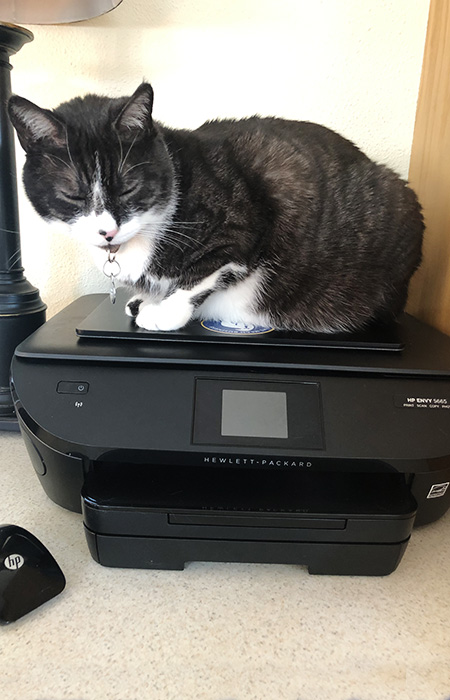 Senior Budget Officer
Captain knows who the real controller is, but allows Wendy Huesties to use his laptop and printer for work.
Dawson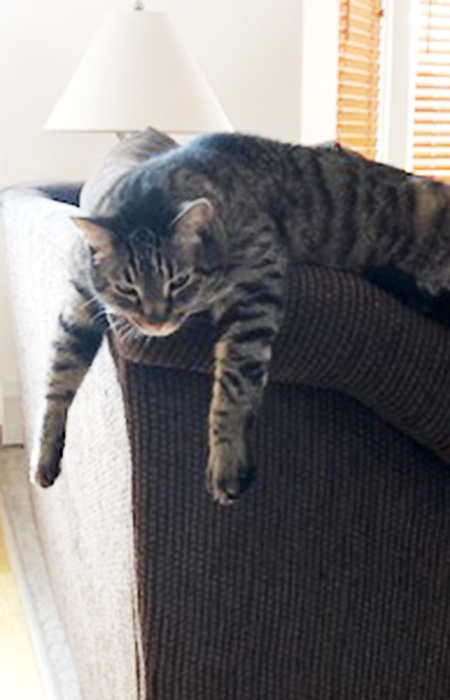 Executive Assistant
Dawson ensures that Dawn Lighthall takes a break from overeeing almost everything at Statewide in order to attend to his needs too.
BB
Senior Payroll Technician
BB oversees Lauralee Samalot to ensure he's fully compensated with pets and belly rubs.
Milly, Caldr, and Chloe
HRIS Help Desk Support
John McGee has lots of supervision to ensure that all calls to the HRIS Help Desk are managed smoothly.
Kam
Property Manager
Kam shadows Dian Siegfried to ensure all UA lands and properties are well managed.
Ziva and Bode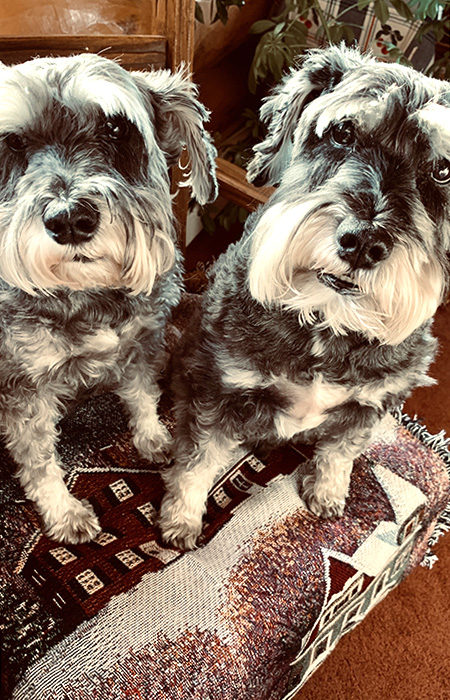 Executive Assistants
Teresa Thompson has
two super sleuthing Schnauzer Assistants to help her keep up with President Johnsen
Bob, George & Sabrina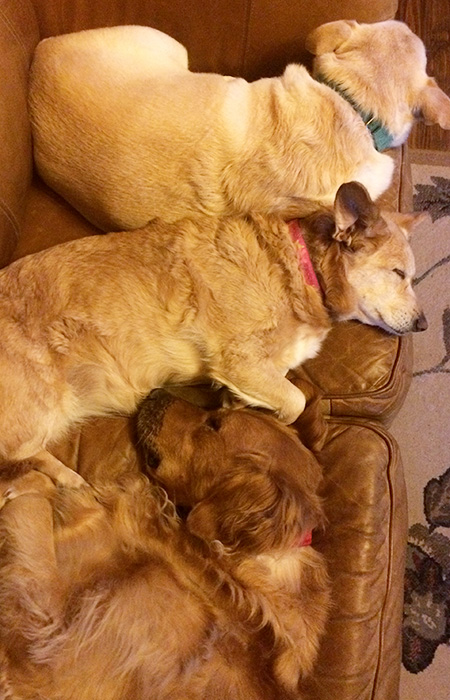 Talent Acquisition Experts
Glen Gambrell's team of experts make sure UA hires a diverse and fairly compensated workforce.