Director, Kuskokwim Campus - Carolyn Goolsby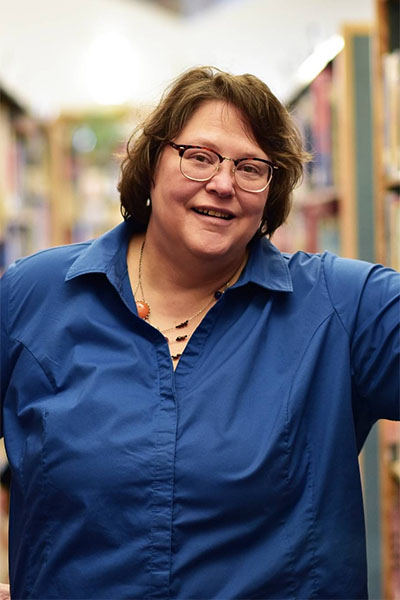 Carolyn Goolsby
Director of the Kuskokwim Campus
Kuskokwim Campus
Website: www.uaf.edu/bethel/
Goolsby was born and raised in Savannah, Georgia, on the traditional lands of the Yamasee. After completing her undergraduate degree in voice performance, she earned a master of library science degree from the University of Maryland in 1993. Goolsby has worked at the Library of Congress, the Smithsonian, the National Library of Medicine and several major university libraries. She was a member of the graduate faculty at the Florida State University, teaching masters-level courses in cataloging and information organization in the College of Information.
Goolsby joins the Kuskokwim Campus from the Haines Borough Public Library (Ax'Shtudultoowu Daaka Hidi), where she served as director and worked closely with the Chilkoot Indian Association as director of Haines' tribal library.