News & Upcoming Events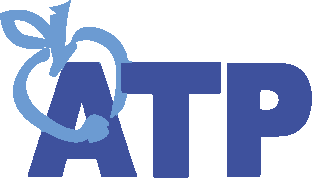 JOB FAIR DATES & LOCATIONS FOR 2021 ANNOUNCED (pending Covid-19)
As always, Alaska-focused Job Fairs are planned for March, April and possibly June, 2021. If COVID-19 conditions prevent face-to-face events, virtual job fairs are planned. The largest event ATP hosts is traditionally the Alaska Educator Expo (Anchorage Job Fair), and will be held on Saturday, March 27, and Sunday, March 28, 2021 in Anchorage, Alaska, with optional early registration on Friday, March 26. The ATP Job Fair in Anchorage will be held once again at the Hotel Captain Cook.

ATP will also host Lower 48 Job Fairs in 2021:

Portland, Oregon - Saturday, April 10, 2021
Minneapolis / Bloomington, Minnesota - Wednesday, April 14, 2021
Houston, Texas - TBA

District annual ATP Services Agreements are sent out in November each year in to HR contacts. Email Toni if you are not sure if your district has renewed its registration. Links to the ATP online Employer Job Fair Registration forms for employers for the 2021 cycle will be sent out after the winter break by ATP staff to HR contacts.

For full details on the 2021 Job Fairs, including the live candidate registration forms, please see the ATP Job Fair page.
EDUCATORS RISING ALASKA STATE CONFERENCE TENTATIVE DATES ANNOUNCED
Competitions will all be virtual this year.
Dates are February 24th and 25th
We're planning for a virtual conference, but will also be prepared for in-person.
Tentative dates are February 28 - March 2 in Anchorage, if in-person. Please visit our conference webpage for more updates