Welcome to Alaska NSF EPSCoR
Alaska NSF EPSCoR improves Alaska's scientific capacity by engaging in research projects supported through National Science Foundation and state funds. EPSCoR recently commenced "Fire and Ice," a five-year project to study climate-driven changes to Alaskan wildfire regimes and coastal ecosystems. Alaska NSF EPSCoR also helps to administer "Teaching Through Technologies," a three-year educational project to excite high school students about science through experiments with unmanned aerial vehicles, 3-D printers and codeable digital devices. The organization just concluded a six-year project entitled "Alaska Adapting to Changing Environments (ACE)," which examined the mechanisms by which communities adapt to environmental and social change. For more information about our history, take a look at this small poster that tracks the timeline and structure of NSF EPSCoR in Alaska.
Veazey to lead Fire and Ice project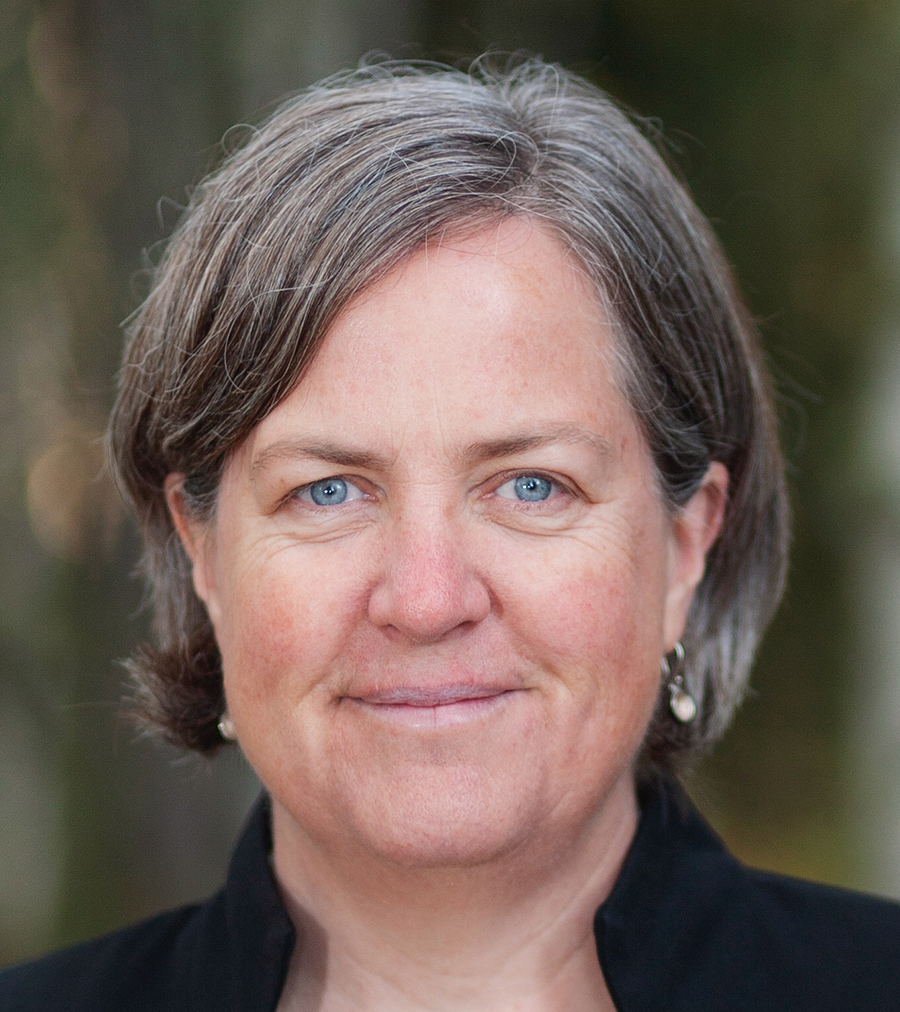 Longtime Alaska NSF EPSCoR administrator Alice "Pips" Veazey has been named the new Principal Investigator and Project Director of the Fire and Ice project.
Veazey replaces Anupma Prakash, who has stepped down from the role to focus on her position as UAF Provost.
Veazey brings a wealth of experience and a long history with EPSCoR to the job. She has a Ph.D. in the science of team science and has extensive project management experience, including serving as Project Administrator of Alaska NSF EPSCoR since 2011 and as Associate Project Director since 2013. She was also integrally involved in developing the proposal for Fire and Ice.
Veazey has sent out a Letter from the PI for March 2019 introducing herself and giving an update on the project. And speaking of Pips, here's audio of an interview she shared with F&I faculty Randi Jandy about EPSCoR's Boreal Fires research.

ACE Northern Test Case releases Community Report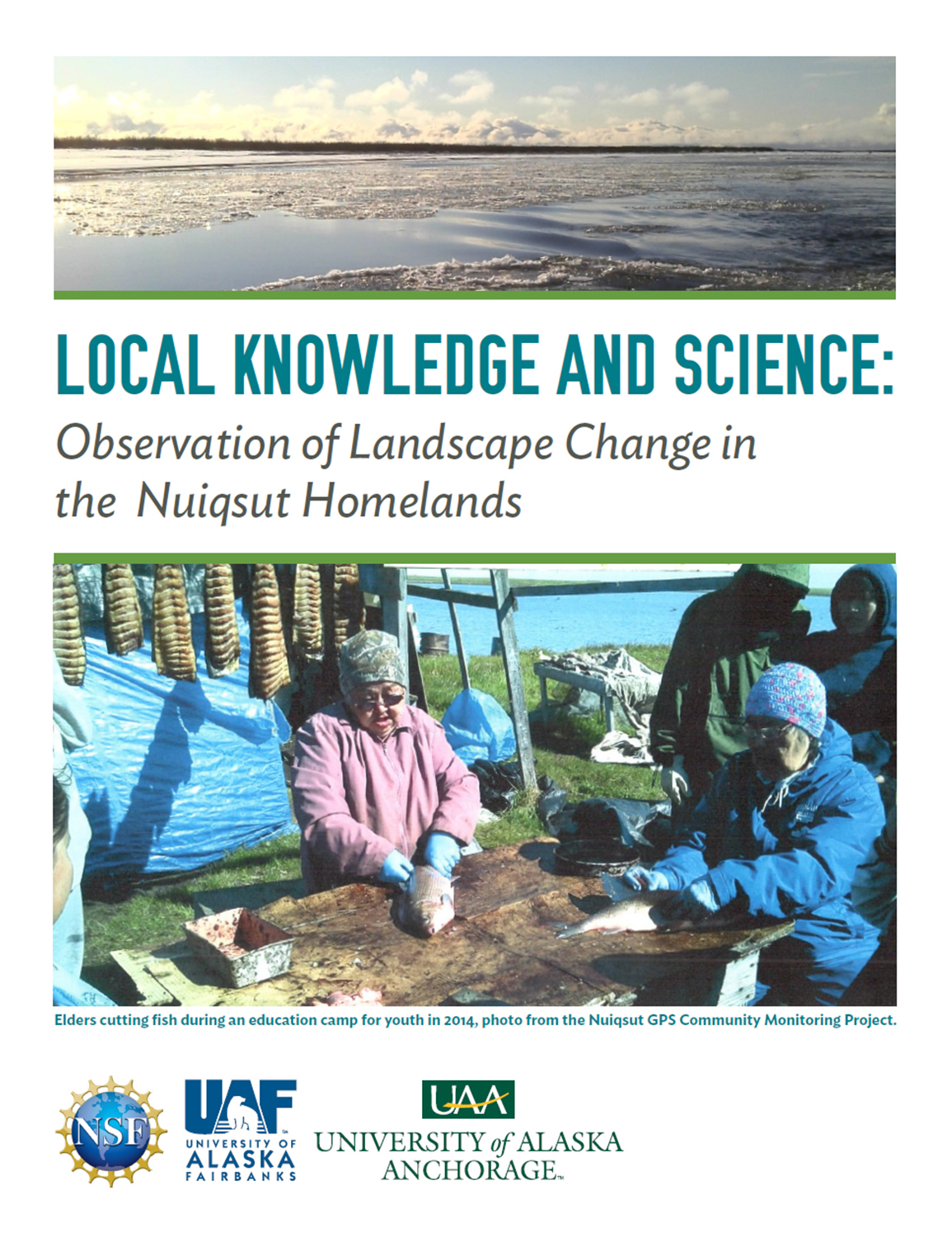 Researchers with the Alaska ACE's Northern Test Case studying perceptions of climate change in Nuiqsut have released a report detailing their findings.
Researchers led by Jen Schmidt, a Term Assistant Professor of Natural Resource Management at UAA, compiled scientific data on North Slope climate change, asked residents of Nuiqsut to describe their own perceptions of change, and compared the two. The results are summarized in the 28-page report, "Local Knowledge and Science: Observation of Climate Change in the Nuiqsut Homelands." It's also available on Issuu, and if you would like a hard copy, they're available at 202 West Ridge Research Building on the UAF campus.
Scientific findings in the document indicate numerous changes over recent decades, including warmer winters, earlier spring snowmelt, earlier springs and later falls, thawing permafrost, shrinking lakes, increased river erosion, and decreasing moose and caribou populations. Researchers interviewed 28 Nuiqsut residents, most of them active subsistence harvesters, about their perceptions of environmental change in order to see the level of agreement among local residents and how local knowledge compared to scientific data.
Interviewees agreed about many areas of change but were split in others. For example, 60% agreed that winters are warming and 65% agreed there are fewer moose around Nuiqsut. But 25% reported that fall snow is coming later versus 33% who said earlier, and 46% said snowfall has decreased versus 27% who say it is unchanged. In every category, roughly 10% to 30% of interviewees reported no change.
"It's impressive to see the vast amount of knowledge that local residents and scientists have procured and the amount of agreement," noted Schmidt. "That being said, there are still uncertainties and knowledge gaps about how and why the environment is changing."
New EPSCoR staff

The central EPSCoR office recently welcomed some new staff members. First, we have a new Project Administrator, Faye Gallant. Faye comes to EPSCoR from the UAF Office of Information Technology; she has degrees from UAF and UAS and nearly a decade of experience as a coordinator, administrator and analyst at various UAF offices. Former Project Administrator Pips Veazey is continuing on in her role as Associate Project Director. In addition, EPSCoR also has a new Fiscal Manager: Shannon Watson, a UAF grad with 17 years under her belt as a fiscal professional at the university. Shannon replaces Susan Frei, who left to take a new job in the Lower 48. Also departing is Education, Outreach and Diversity Director Tania Clucas, who took a position in the office of state representative Grier Hopkins.
Looking for ACE content?
The Alaska Adapting to Changing Environments project concluded on December 31, 2018. That being the case, information about the project has been moved to the EPSCoR archive. At present, the archive contains all pages that were originally hosted here on the main site, as well as a new page containing all information and links from the Southcentral Test Case's Salmon 2050 project and another containing a new bathymetry map of the Colville River produced for the Northern Test Case.
Three UAF researchers receive EPSCoR awards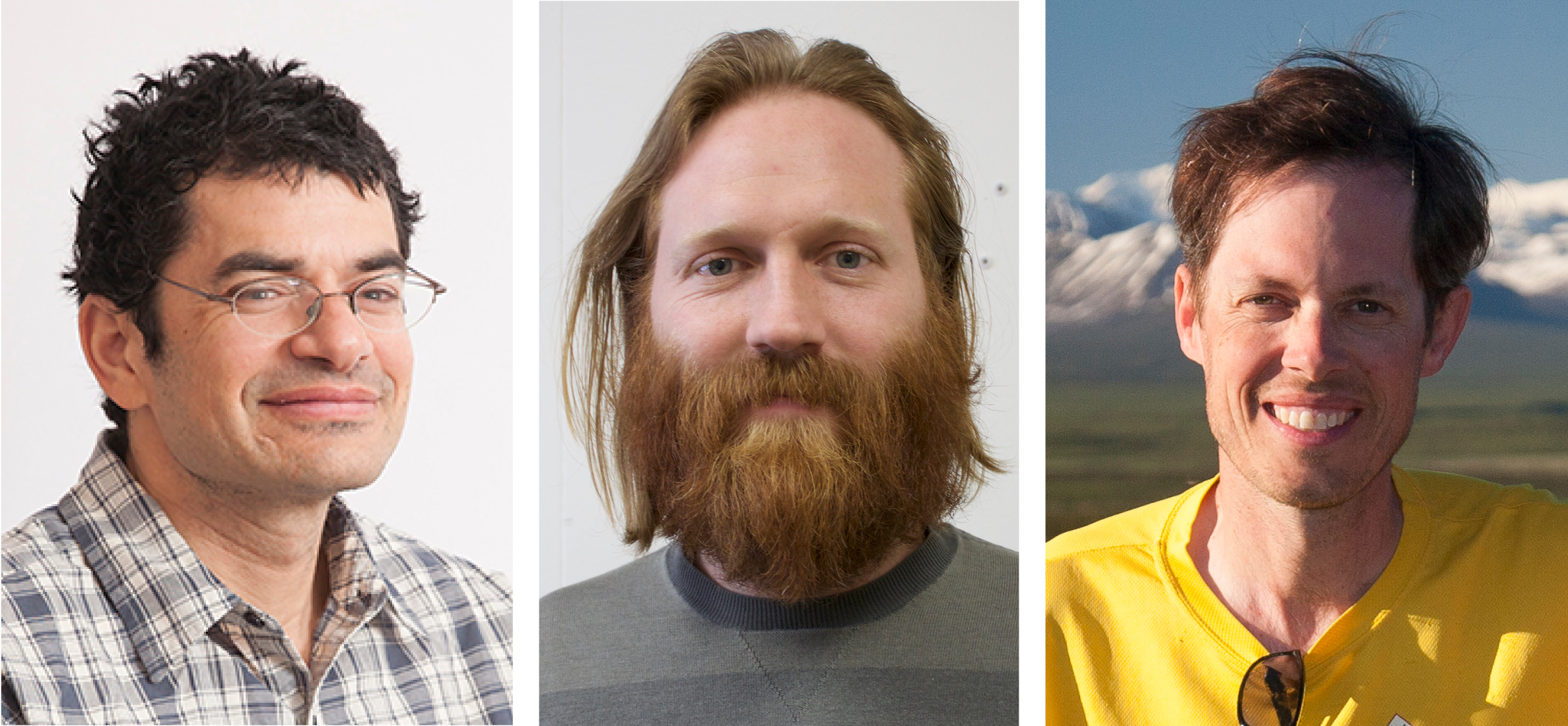 Three UAF researchers have received individual NSF EPSCoR "Track-4" awards, which enable scientists to collaborate with major research centers to continue their work.
Jeff Benowitz, a Research Assistant Professor with the Geophysical Institute, received $220,043 for his proposal "Why are Young Volcanic Rocks Undateable: Chemistry, Environment, or Instrumentation?" The funding will enable Benowitz and a graduate student to work with researchers at Oregon State University to determine the age of young volcanic rocks from Alaska's Aleutian and Wrangell arcs. The project will investigate how the chemistry and environments of samples and the sensitivity and precision of instruments contribute to uncertainties in determining the age of young volcanic rocks, and enable the development of new methods to more accurately date the rocks.
Eric Collins, an Assistant Professor with the College of Fisheries and Ocean Sciences, received $187,301 for his proposal "Advancing Machine Learning in Biological Oceanography through Interdisciplinary Collaborations." Collins and a graduate student will travel to the Woods Hole Oceanographic Institution in Massachusetts to use machine learning to predict distributions of Arctic marine microbes and their use and transformations of metals. They'll then use this knowledge to design methods for adaptive biological sampling using flow-through systems and ocean profilers.
Ken Tape, an Associate Professor with the Geophysical Institute, received $200,382 for his proposal, "Predicting Beaver Colonization of the Arctic and Creation of Tundra Stream Oases." Tape and a postdoctoral researcher will spend six months at Northern Arizona University working with experts in satellite image analysis to further his research into the expansion of beaver habitat into arctic tundra.