Students & Leadership
2021-22 Collegiate Officer, Ashley Yoder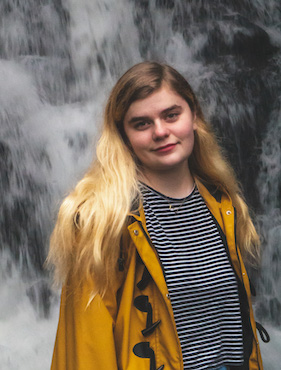 Introducing 2021-2022 EdRising Alaska Collegiate Student Officer and Elementary Education Major at UAF Ashley Yoder. Ashley stated, "Educators Rising is a great way to become more motivated as an individual. Opportunities like these allow for people of similar interests and passions to find each other and provide support so that growth can happen. It creates connections that help further ideas and makes things happen.
2021-2022 Student Officer Torrey McClain
Please welcome 2021-2022 EdRising Alaska State Officer Torrey McClain from Palmer High School.
We look forward to learning more about your future goals and input for this year's Student Leadership Conference.