Hermann
Mildred R. Hermann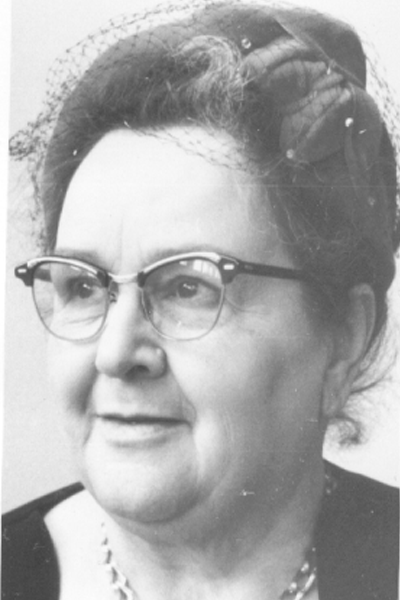 Name: Mildred R. Hermann
City: Juneau
District: Alaska-at-Large
Occupation: Lawyer, Educator
Born: February 28, 1891 - Indiana
Death: March 16, 1964 - Juneau, Alaska
Burial Location: Evergreen Cemetery - Juneau, Alaska
Alaska Resident: 1919-64
Convention Posts:
Temporary President
Member, Committee on Rules
Member, Committee on Style and Drafting
Quote from the Constitutional Convention:
"Mr. President, pursuant to a motion already made on this floor and carried, I move when we go forth from this assembly today, we do so in memory of two great Alaskans who pioneered the statehood movement -- Judge James Wickersham and Judge Anthony J. Dimond. Mr. President, I now move that we adjourn sine die."
-Delegate Mildred R. Hermann, Day 76 of the Constitutional Convention, making the motion to adjourn the Alaska Constitutional Convention.
Education: Indiana University, LaSalle Extension University (Law)
Public Offices and Organizations:
Secretary, Alaska Statehood Commission - 1949-59
Member, Alaska Employment Security Commission - 1940's
Further Information: