Awes
Dorothy J. Awes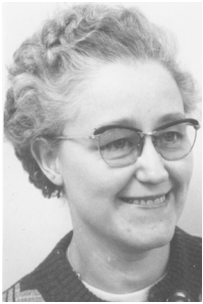 City: Anchorage
District: 18
Occupation: Lawyer
Born: 1918 - Moorehead, Minnesota
Death: Unknown
Burial Location: Unknown
Alaska Resident: 1945-Unknown
Convention Posts:
Chair, Committee on Preamble and Bill of Rights
Member, Committee on Finance and Taxation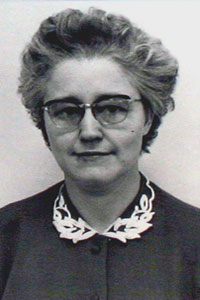 Quote from the Constitutional Convention:
"I was wondering, "The State and its political subdivisions may cooperate... to the extent consistent with the laws of the United States, with foreign nations." I don't have the United States Constitution here, but I thought that the federal government had the exclusive right to cooperate with foreign nations. Just what did you have in mind there?"
-Dorothy J. Awes, Day 59 of the Constitutional Convention
Education: State University of Iowa, J.D.
Public Offices and Organizations:
Territorial House of Representatives - Twenty-Third Legislature (1957)
Assistant Attorney General - State of Alaska
Assistant District Attorney - Anchorage
United States Commissioner, Cordova
City Magistrate, Cordova
Board of Directors, League of Women Voters - Anchorage
Sons of Norway
Further Information: