Meet the UA Facilities Council
Michelle Rizk
Vice President of University Relations & Chief Strategy, Planning and Budget Officer
University Relations
Butrovich Building Ste. 202 Fairbanks, AK 99775
Website: alaska.edu/uarelations

Michelle Rizk was appointed vice president of university relations in December 2015. Michelle previously served as associate vice president of budget for the university from 2006 to 2015. Since joining UA in 1998, she has also served in several other roles in Human Resources, the Office of Information Technology and at the UA Museum of the North.
Julie Queen
Vice Chancellor for Administrative Services
Administrative Services
1810 Salcha Street, Fairbanks, AK, 99775
Website: www.uaf.edu/adminsvc/

Julie Queen was appointed Vice Chancellor for Administrative Services by Chancellor Dan White in December 2019.
Michael Ciri
Vice Chancellor of Administrative Services, Director of IT Services
Administrative Services
11066 Auke Lake Way Juneau, AK 99801
Website: uas.alaska.edu/admin/index.html

Michael Ciri is a proud, three-time graduate of the University of Alaska system, most recently receiving a Masters of Public Administration from UAS in 2007. He has served UA in a variety of roles over the past 35 years including adjunct faculty, technology specialist, and UAS Director of Information Technology. Ciri was appointed acting UAS Vice Chancellor for Administration in 2013, a role which became permanent in 2015.
William Jacobs
UAA Interim Vice Chancellor of Administrative Services
Administrative Services
Administration/Humanities Building (ADM) Rm. 226 Anchorage, Alaska 99508
Kimberly Mahoney
UAA Associate Vice Chancellor
Administrative Services
Gordon Hartlieb Hall (GHH) 106L 3300 Seawolf Drive Anchorage, AK 99508
Website: www.uaa.alaska.edu/about/administrative-services/

Kim Mahoney has worked at UAA since February 2017, first as the Director of Facilities Planning & Construction and then, since Sept. 1, 2017, as the interim Associate Vice Chancellor for Facilities. During Kim's time as interim leader, she has been a key leader in UAA's resilience during extraordinary times, from AKOSH to Earthquake to budget crisis. Kim is extremely well qualified with over 25 years of experience in facilities management, facilities design, and facilities construction.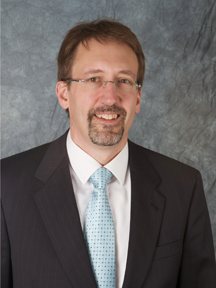 Myron Dosch
Chief Financial Officer
Finance
209 Butrovich Building Fairbanks, Alaska 99775
Website: www.alaska.edu/finance/

Myron Dosch, chief financial officer for the University of Alaska, was born and raised in Fairbanks, Alaska. He joined the University of Alaska in 1995, after five years of public accounting experience. He holds a B.B.A. in Accounting from Gonzaga University and an M.B.A. with an emphasis in capital markets from the University of Alaska Fairbanks.