Travel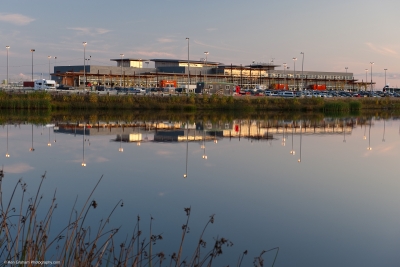 The Fairbanks International Airport (FAI) offers nonstop flights to Seattle (Alaska, Delta), Minneapolis (Delta), Chicago (United), Denver (United), as well as connections to many more US and international cities via Anchorage. Fairbanks is also accessible via road. Drivers should be aware that much of the Alaska Highway route is 2-lane and subject to construction delays.
Note that summer is a busy travel season in Alaska, and it may become difficult to book your desired flight. We highly recommend that you make your plane reservations as soon as possible.
If you will need a visa for travel to the United States, you should also apply for the visa now. More information is available from the US State Department.