Room and Board
Campus Housing
Housing for CoLang participants will be provided in dormitories and apartments on the campus of the University of Alaska Fairbanks. You may get some sense of the housing options available by consulting the UAF Residence Life web site.
Please note that per UAF Policy 05.09.001 animals are not permitted in any UAF buildings, including residence halls.
Please note that UAF is a non-smoking campus. Smoking is not permitted on campus property.
Campus Dining
All meals will be served in the Dine 49 cafeteria, located in the Wood Campus Center. Meal times:
Breakfast

7:30-8:30am

Lunch is

11:45am-1pm

Dinner is

5:45-7pm
Meal service begins with dinner on Sunday, June 19.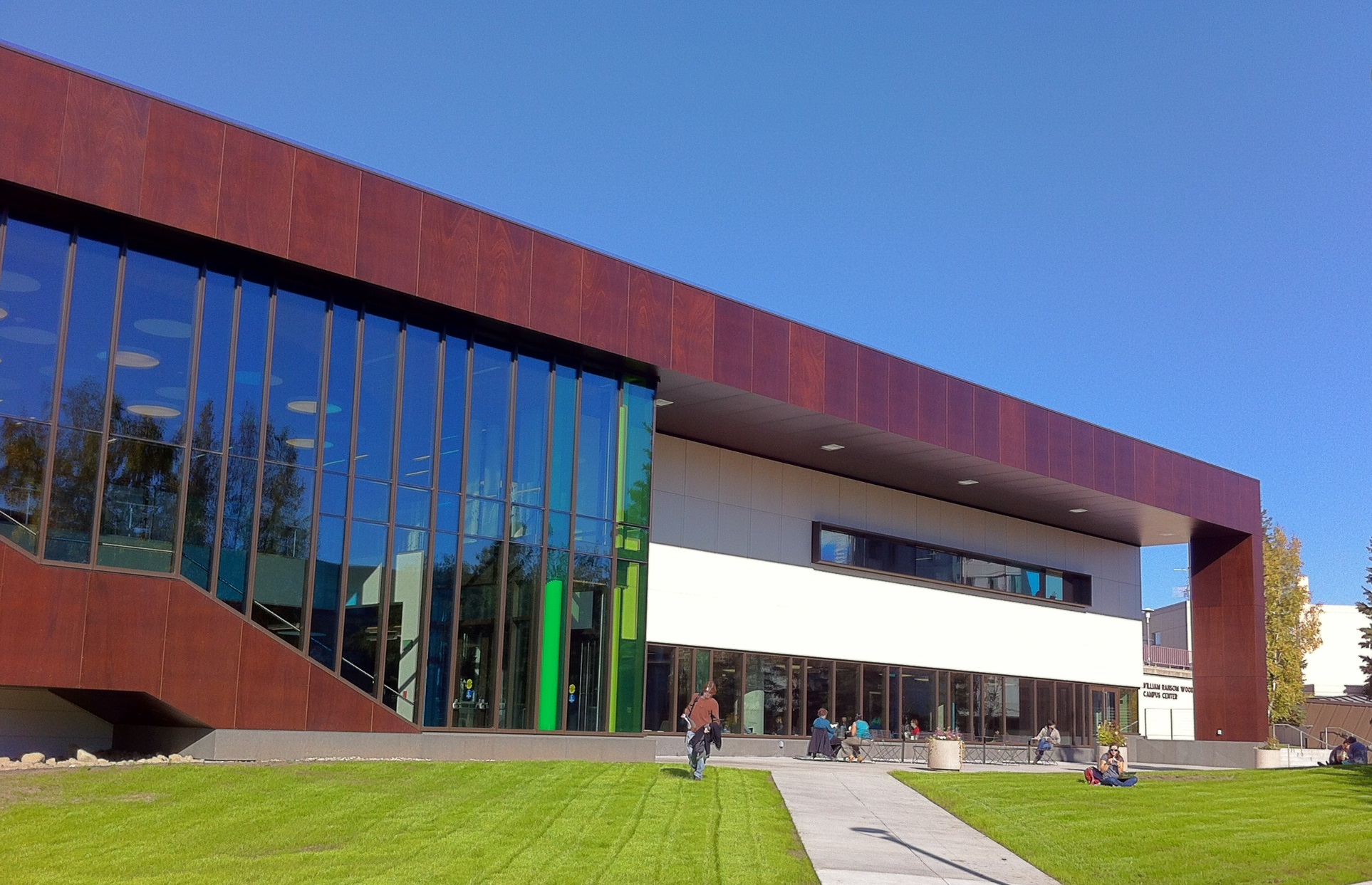 Off-Campus Housing
While there are a number of off-campus housing options, locating inexpensive accommodations in Fairbanks during the summer tourist season can be challenging. The following are a few recommendations.
Unfortunately CoLang cannot provide assistance with off-campus housing. We encourage you to book early if considering this option.
Dining options near campus
College Coffeehouse (3677 College Road)
A variety of coffee, breakfast, and baked goods
Alaska Coffee Roasting Company (4001 Geist Road)
A variety of coffee and tea, homemade pizza, many baked goods
Bun on the Run (3434 College Road)
Sandwiches, baked goods, and coffee
Hot Licks Homemade Ice Cream (3543 College Road)
Homemade ice cream
Sam's Sourdough Café (3702 Cameron Street)
American breakfast, lunch, and dinner
Lulu's Bread and Bagels (388 Old Chena Pump Rd.)
Sandwiches, baked goods, and coffee
Local Transportation
Public Bus System
Fees: $1.50 for cash fare (must have exact change)
Show your Polar Express cards to the driver to ride for free.

Routes and Schedules:
Blue Line, Walmart Mall, College Road, UAF Wood Center, Fred Meyer West, Pioneer Park and more

Red Line, Fred Meyer West, UAF Wood center, Helmricks Street/ Mt. Mckinley Bank and more.

Yellow Line, Airport, Fred Meyer West, UAF Wood Center, and University West

See more details and other routes at:
http://www.co.fairbanks.ak.us/transportation/Pages/Bus-Routes.aspx
Bicycle Rental
UAF Office of Sustainability
$15 per a day (student) and $30 per a day (non-student) and more options
Beaver Sports
$30 per a day
3480 Collage Road
More details at: 907-479-2494