Alumni Stories
More than 300 UA Scholars graduate from UA each year and pursue exciting careers. Here are a few success stories.
Luke Rogers
Luke was born and raised in Fairbanks, and is a West Valley High School graduate. He is currently in his Junior year studying wildlife biology and conservation, with a minor in outdoor leadership. Luke has had many great experiences at UAF, including being an Outdoor Adventures guide and working with the largest land animals in North America, wood bison.
Joshua Russell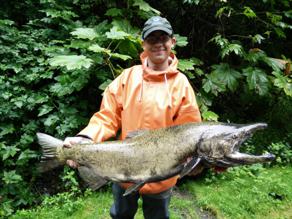 Josh is originally from Palmer and was designated as a UA Scholar by the home school he attended. He first came to UAS in 2013, and earned his Bachelor of Science in Marine Biology this last spring. While at UAS, Josh served in the Alaska Leadership Initiative and worked with the National Oceanic and Atmospheric Administration as a fisheries technician wrangling monster fish with his bare hands. He is currently working on his Master's degree in Fisheries and Ocean Science as a UAF graduate student in Juneau. His research focuses on identifying changes in freshwater growth of coho salmon and seeing how growth in their juvenile life stages influences marine survival.
In his free time, Josh enjoys: hiking, hunting, scuba diving and anything that gets him outside.
Annika Flynn








Annika is a first generation college student who graduated from South Anchorage High School in 2015. She is a sophomore pursuing a Bachelor of Science degree in Psychology with a minor in German. Annika is a UA Scholar and member of the Honors College. Currently, she is taking a Sociology of Sport class through the Honors College, where she has the exciting opportunity to combine two of her passions, psychology and sports, and conduct research on the genderization of sports through a sociological lens. In her free time, Annika enjoys running in the mountains, cross-country skiing, and spending time with friends and family, in addition to drinking countless cups of coffee. Next year, she is planning on taking an exchange year to study at the University of Heidelberg in Germany. She will then complete her degree at UAA.