Welcome to the UA System News Center with resources for university employees, media and the community.
Government Relations
Featuring UA's work with the state and federal government, legislative hearings, opportunities to engage policymakers, and happenings within our state and nation's capitols.
Did You Know?
Highlighting university excellence and collaboration through storytelling and data, these vignettes and personal stories illustrate the university's many successes and the vital and profound impact it has on graduates and all Alaskans.
UA In the News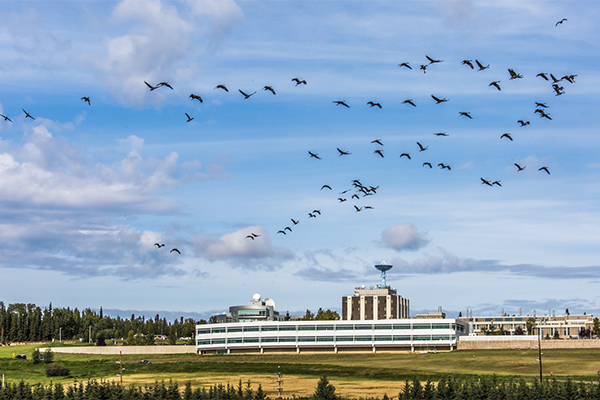 Daily news coverage of the University of Alaska by media in Alaska and around the world.
---
Follow the UA System on Facebook