Speakers and Panelists
Lisa Murkowski
U.S. Senate

Lisa Murkowski, Alaska's senior U.S. Senator, is a third generation Alaskan proudly serving as the first Alaskan born senator. Murkowski was born in Ketchikan and raised in towns across the state, including Wrangell, Juneau, Fairbanks, and Anchorage. She is married to Verne Martell and they have two grown sons. Lisa loves spending time in the Alaska outdoors. She's an avid skier, has hiked on glaciers, enjoys fall duck hunts, and has a pretty impressive King Salmon mounted on her office wall.

Since joining the Senate in 2002, Senator Murkowski has worked tirelessly for Alaskans and earned a reputation in the Senate for her ability to work collaboratively and across the aisle to reach common sense solutions. Murkowski is well-known for her love and dedication to her state, which means putting Alaska first.

Dan Sullivan has served as Alaska's eighth United States Senator since 2015 and serves on four committees: Commerce, Science and Transportation; Armed Services; Environment and Public Works and Veterans' Affairs. He previously served as Alaska's Attorney General, Commissioner of the Alaska Department of Natural Resources, and in the Bush administration as U.S. Assistant Secretary of State for Economic, Energy, and Business Affairs and in the International Economics Directorate of the National Security Council. With a distinguished record of military and national security service, he also currently serves as a Colonel in the U.S. Marine Corps Reserve. He earned a B.A. in Economics from Harvard University and a joint law and Master of Science in Foreign Service degree from Georgetown University. He and his wife Julie have three daughters.
Mike Dunleavy
State of Alaska
Governor Mike Dunleavy arrived in Alaska in 1983 as a young man looking for opportunity, and he found it. His first job was working in a logging camp in Southeast Alaska. Later on, Governor Dunleavy pursued his dream of becoming a teacher. He earned his teacher's certificate and then a master of education degree from the University of Alaska Fairbanks. He spent nearly two decades in northwest Arctic communities working as a teacher, principal, and superintendent.
​Governor Dunleavy is focused on moving Alaska forward and believes that our greatest years are yet to come if we work together to maximize our potential.
Pat Pitney
University of Alaska
The University of Alaska Board of Regents appointed Pat Pitney as the university system's 17th president on Feb. 25, 2022. She served as interim president since Aug.1, 2020.

Previously Pitney served as the state's Director of the Division of Legislative Finance. She was the former Vice Chancellor of Administration, University of Alaska Fairbanks and worked at UA Statewide for 17 years. In all, Pitney spent 23 years with the University of Alaska before leaving to serve as the State Budget Director in the administration of former Governor Bill Walker.

Pitney moved to Fairbanks in 1987 from Billings, Montana. She earned her MBA from UAF and an engineering physics degree from Murray State University (Kentucky).

Before moving to Alaska, she was a member of the 1984 U.S. Olympic Team and won a gold medal in women's air rifle.
Nettie La Belle-Hamer
University of Alaska Fairbanks
Gwen Holdmann
Univeristy of Alaska Fairbanks
Liz Cornejo
Dowa Metals & Mining Alaska
Srijan Aggarwal
University of Alaska Fairbanks
David Applegate
U.S. Geological Survey
Miles Baker
Office of the Governor of Alaska
Jason Brune
Department of Environmental Conservation
Senator Click Bishop
Alaska State Senator
Senator Click Bishop represents parts of Fairbanks, a large area of the Interior, and communities in the Yukon River drainage basin.
He's a longtime placer miner and heavy-equipment operator.
After graduating from Lathrop High School in 1974, he joined Operating Engineers Local 302 and, over the decades, worked on building the Trans Alaska Pipeline, the Red Dog Mine, and other projects across the state. Click was commissioner of the state labor department under governors Sarah Palin and Sean Parnell.
He now serves as co-chair of the Senate Finance Committee.
His many interests include job training, energy, economic development, and mining.
Robert Daly, the Director of the Wilson Center's Kissinger Institute on China and the United States, has compiled an unusually diverse portfolio of high-level work:
He has served as a U.S. diplomat in Beijing; as an interpreter for Chinese and U.S. leaders, including President Carter and Secretary of State Kissinger; as head of China programs at Johns Hopkins, Syracuse, and the University of Maryland; and as a producer of Chinese-language versions of Sesame Street. Recognized East and West as a leading authority on Sino-U.S. relations, he has testified before Congress, lectured widely in both countries, and regularly offers analysis for top media outlets.
Steve Douglas
Alliance for Automotive Innovation
Steve has been with Auto Innovators since its inception in 2020 after spending 21 years at the Alliance of Automobile Manufacturers. He works extensively on environmental regulations with both the California Air Resources Board and U.S. EPA including zero emission vehicles, California's low emission vehicle program, U.S. EPA's Tier 3, and On-Board Diagnostics. In addition to his work with CARB and EPA, he represents the Alliance on environmental issues in state governments throughout the country.
A Captain in U.S. Navy Reserve, Steve spent 13 years as an active duty submarine officer and the last 22 years in the Navy Reserve. He holds an electrical engineering degree from Auburn University and was an Anthony Kennedy Fellow at McGeorge School of Law prior to being recalled to active-duty service after 9/11.
Curt Freeman
Avalon Development Corporation
Curtis J. Freeman is President of Fairbanks-based Avalon Development Corporation, a mineral exploration consulting. Curt earned his Bachelors and Master's degrees in Geology from the College of Wooster, Ohio and University of Alaska – Fairbanks.
Curt is a U.S. Certified Professional Geologist with the American Institute of Professional Geologists and is a licensed geologist in the State of Alaska. Curt is a Fellow of the Society of Economic Geologists, a member and past director of the Alaska Miners Assoc. and a member of the Geological Society of Nevada. Curt also serves on the Geologic Mapping Advisory Board for the State of Alaska Division of Geological and Geophysical Surveys.
Curt and his team have conducted mineral exploration all over Alaska as well as numerous other jurisdictions. He and his team of professionals have been credited with a number of precious, base and strategic metal discoveries in Alaska and other parts of the world. Curt is currently focusing his efforts on emerging exploration opportunities in mining-friendly jurisdictions.
Jeremy Kasper
Alaska Center for Energy and Power
Jeremy Kasper is the Interim Director of the Alaska Center for Energy and Power and a founding co-Director of the Pacific Marine Energy Center, a consortium of leading marine energy research institutes and a DOE designated National Marine Renewable Energy Center consisting of the University of Alaska Fairbanks, the University of Washington and Oregon State University.
Before joining ACEP, Jeremy was a postdoctoral investigator with the Woods Hole Oceanographic Institution, Department of Physical Oceanography. He holds a PhD in oceanography from the University of Alaska Fairbanks and a BA in physics from Reed College in Portland, Oregon.
David LePain
Division of Geological and Geophysical Surveys
David LePain is the Director of the Alaska Division of Geological & Geophysical Surveys, and the Alaska State Geologist. He manages a growing staff of geologists, GIS and network specialists, and administrative professionals engaged in applied geoscience research and data management aimed at improving our understanding of Alaska's metals, minerals, fuels, geothermal and water resources, and potential geologic hazards. His professional focus is sedimentary and petroleum geology. LePain received his Ph.D. in geology from the University of Alaska Fairbanks in 1993.
Joy Huntington
Graphite One, Inc
Joy Huntington is the Community Relations Manager for Graphite One Inc. She has been with the project since 2014. She is also the founder/CEO of Uqaqti Consulting, a communications firm established in 2011. She has twenty years of experience in project management, business development, strategic communications, and stakeholder engagement. Joy is Koyukon Athabascan from the Yukon River basin in Interior Alaska. Uqaqti Consulting received the Indigenous Business of the Year Award from the Yukon First Nations Chamber of Commerce in 2018. In 2019, Native Business Magazine named Joy one of the Top 50 Native Entrepreneurs in the country. Joy was also recognized as one of the 2019 Top 40 Under 40 Native Americans in North America by the National Center for American Indian Enterprise Development.
Bob Loeffler
University of Alaska Fairbanks
Bob Loeffler has a Master's Degree in Civil Engineering from Stanford University and a Master's Degree in Regional Planning from Harvard University. Since 2010, he has been a Research Professor of Public Policy at the UAA Institute of Social and Economic Research focusing on resource issues, community teaching, and occasional teaching at UAA. ​
He is also a partner in Jade North LLC, a small Alaskan consulting firm, and specializes in working with mining and other natural resource issues. His clients include industry, government, native groups, and non-profits.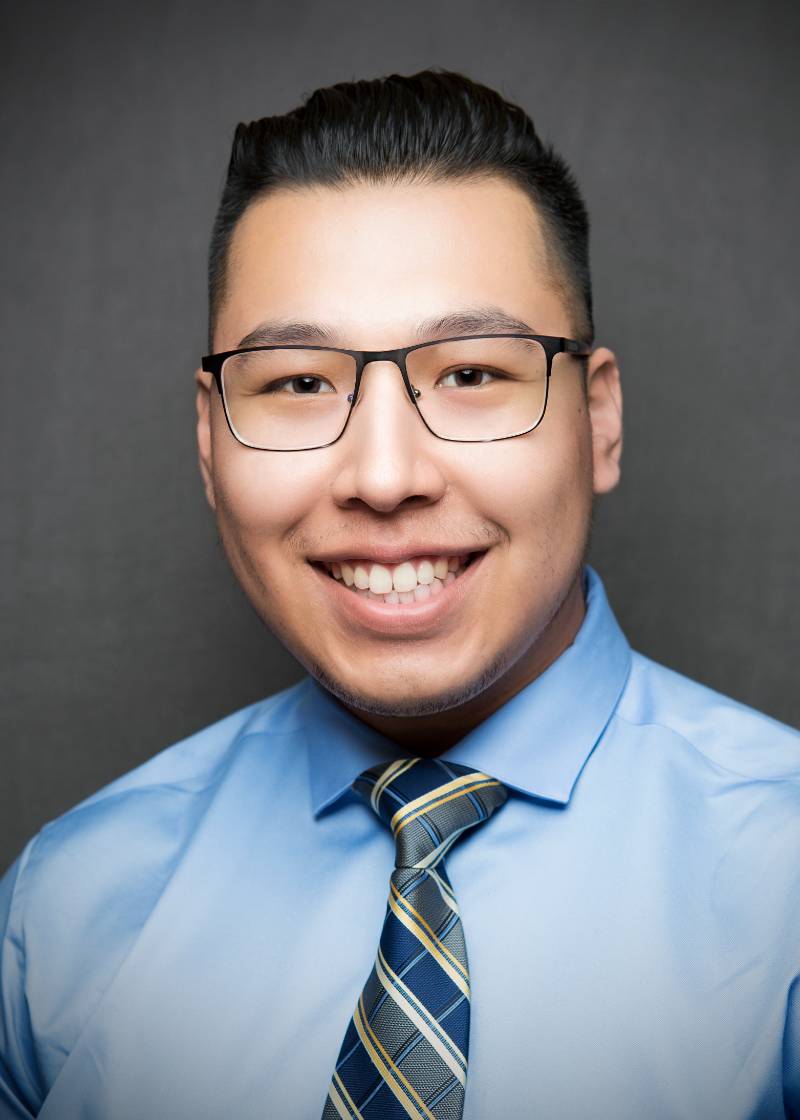 Michael Martinez
Artic Biotech Oath
Michael Martinez is the Co-Founder and CEO of Arctic Biotech Oath (ABO), a rare earth element bio-mining startup from Anchorage, Alaska. He was recognized in Washington D.C. by U.S. Senator Sullivan and won 1st place internationally in Norway with ABO. He has experience from George Washington University, University of Utah and University of Alaska Anchorage. He holds a B.Sc in Chemistry from UAA and is an ANSEP UAF Ph.D Chemistry student focusing on lanthanide extraction. Michael's research has been funded by the U.S. DOE, NASA AK Space Grant, Robert Downey Jr's Footprint Coalition and UAA.
Karen Matthias
Council of Alaska Producers
Karen Matthias is the Executive Director of the Council of Alaska Producers. CAP, a statewide trade association established in 1992, represents the large metal mines and advanced projects in Alaska and promotes responsible mining.She serves on the boards of the Resource Development Council and the Alaska Chamber of Commerce.
Previously, Karen was a Canadian diplomat for 15 years. After assignments in Eastern Europe, she came to Anchorage in 2004 as Canada's first Consul in Alaska.
Karen has a BA in Russian from the University of Victoria and a certificate in international relations and global economy from the Canadian Foreign Service Institute.
Lance has worked for over 30 years in the minerals industry throughout North America from Mexico to the Canadian and U.S. Arctic, in Asia, Russia and Africa.
He is an Executive board member of the Resource Development Council, Member of the Council of Alaska Producers, past chairman of the Alaska Minerals Commission and is on the University of Alaska Anchorage Geosciences Community advisory board as well as a mentor for Covenant House.
He holds a Ph.D. in economic and structural geology from the University of Arizona, an M.S. in economic geology from the University of Alaska and a B.S. in geology from Stanford University.
Lance is currently Vice President of Natural Resources for NANA Regional Corporation.
Kyle Moselle
Departmen of Natural Resources
Department of Natural Resources Kyle Moselle Kyle Moselle is the Executive Director for the Office of Project Management and Permitting organized in the Alaska Department of Natural Resources. Kyle is proud to lead a team of professionals focused on coordinating multi-agency state regulatory reviews and authorizations, while collaboratively engaging federal agencies on land use planning and policy initiatives to maintain and enhance the state's economy, quality of life, and maximize the value of Alaska's vast natural resources.
Kyle is alumni of the University of Alaska Southeast where he earned a Bachelor of Science in marine biology and a Master of Public Administration. Since 2000, he has made Juneau his home with his wife and daughter. Kyle has worked for the State of Alaska in various natural resource management capacities for 15 years.
Thomas Tarka
National Energy Technology Laboratory
Tom is a senior engineer at the National Energy Technology Laboratory (NETL) where he is recognized as a subject matter expert on topics such as Critical Minerals (CM), synthetic transportation fuels, novel energy systems, energy markets, and policy.
He serves as an advisor on NETL's CM research activities, an award-winning effort focused on unlocking new domestic and sustainable sources of CM and Rare Earth Elements (REE).
He is a registered professional engineer in the Commonwealth of Pennsylvania and received his Bachelor of Chemical Engineering degree from the University of Delaware in 1996.
Rick Van Nieuwenhuyse
Contango ORE, Inc
Contango ORE, Inc Rick Van Nieuwenhuyse Rick Van Nieuwenhuyse is President & CEO of Contango ORE Inc., working in partnership with Kinross and the Tetlin Alaska Native Tribe to develop the Manh Choh project outside of Tok, Alaska. Rick has more than 40 years of experience in mineral exploration and mine development in Alaska, and internationally. This includes eight years as President and CEO of Trilogy Metals Inc. and 13 years as President and CEO of NovaGold Inc., which he founded. Prior to NovaGold, he served seven years as Vice President of Exploration for Placer Dome. Rick holds a Candidature degree in Science from Université de Louvain, Belgium and a Master of Science degree in Geology from the University of Arizona.
Michael West
Univeristy of Alaska Fairbanks
University of Alaska Fairbanks Michael West Michael West is a research professor at the Geophysical Institute and Director of the Alaska Earthquake Center. The center tracks more than 50 thousand earthquakes annually including, on average, a magnitude 5 or larger earthquake each week. The center produces the state's tsunami hazard map products and works with other state agencies to prepare Alaska communities for tsunamis. The center supports a wide variety of corporate, military, and federal agency stakeholders. West also serves as Alaska State Seismologist. In this role he serves as a liaison and advocate for the many communities vested in earthquake and tsunami science. This includes research scientists, educators, emergency managers, engineers, students, and the public.
Melanie Werdon
Division of Feological and Geophysical Surveys
Melanie Werdon received her B.Sc. degree in Geology from Michigan Technological University, and her Ph.D. in Ore Deposit Geology from the University of Alaska Fairbanks. She has worked as a mine and mineral-exploration geologist, and as a geologist with the U.S. Geological Survey. Since 1999, Melanie has worked for the State of Alaska's Division of Geological & Geophysical Surveys, and currently serves as Chief of the Mineral Resources section. She and the Mineral Resources team fly airborne geophysical surveys over Alaska's mineral belts, and conduct geologic mapping, geochemical sampling, geologic research, and mineral-resource assessments throughout Alaska.
Dan Robinson
Department of Labor and Workforce Development
Dan Robinson is the Chief of Research and Analysis at the Alaska Department of Labor and Workforce Development. He writes frequently about the state's economy and job market and his team at Research and Analysis produces many of the state's key economic data sets, including job numbers and projections, wages, unemployment rates, and demographics. He has an economics degree from Utah State University and a law degree from Cornell.
Daniel White
University of Alaska Fairbanks
University of Alaska Fairbanks Daniel White Daniel M. White has served as University of Alaska Fairbanks chancellor since July 2017. He previously served as University of Alaska vice president for academic affairs and research. He joined the faculty of the University of Alaska Fairbanks in 1995 as a professor of civil and environmental engineering. White has served in several positions at UAF, including director of the Institute of Northern Engineering, UAF associate vice chancellor for research and head of the Office of Intellectual Property and Commercialization and interim vice chancellor for research. He has a bachelor's degree in physics from Colorado College, a bachelor's degree in civil engineering from Washington University and a doctorate in civil and environmental engineering from the University of Notre Dame.
Bridget Eckhardt
Red Dog Mine
Eckhardt is the Water Resources Engineer for Red Dog Operations in Alaska. Involved in mine water management and forecasting of water balance and water quality, Ecklhardt leads investigations and projects spanning hydrogeological investigations, permafrost investigations, storm water management infrastructure evaluation and improvement, and maintenance sequencing. ​
Previously, Eckhardt worked as an environmental engineer with a focus in hydrogeology and arctic engineering, and was involved in arctic research and work for a variety of clients in Alaska. Eckhardt supported and facilitated rural sanitation, mining, and contaminated sites projects. Her contaminated sites experience included FUDS investigations, PFAS-related investigations, metals soil contamination, and fuel spills. Her background also includes experience using stable isotopes of water and ionic ratios as environmental tracers.
Akis Gialopsos
Department of Natural Resources
Akis Gialopsos is the acting commissioner of the Alaska Department of Natural Resources ​
Gialopsos recently served as deputy chief of staff and legislative director for Governor Dunleavy. He was also chief of staff to the president of the Alaska State Senate during the 31st Alaska Legislature. Prior to that, Gialopsos served as the committee aide to the Senate Resources Committee for the 29th and 30th Alaska Legislatures.
Tathagata Ghosh
University of Alaska Fairbanks
Ghosh is the Director of Mineral Industry Research Laboratory with the University of Alaska Fairbanks.
Brent Goodrum
Department of Natural Resources
Goodrum is responsible for the leadership and oversight of Department of Natural Resources' Divisions of Mining, Land & Water; Forestry; Agriculture; Parks and Outdoor Recreation and Support Services. Coordinates and interacts with sister Departments, federal land management agencies, adjacent land owners as well as the Legislature and general public.
Kathleen Hook
Doyon Utilities
Kathleen Hook is the Environmental Program Manager at Doyon Utilities.
Jamey Jones
U.S. Geological Survey
Jamey Jones is an Associate Center Director for Geology for the Alaska Science Center. ​
His research is focused on the bedrock geology, tectonic evolution, and mineral resources of Alaska and western North America. He specializes in field geology, structural geology, metamorphic petrology, and U-Pb geochronology. USGS areas of focus include the Mineral Resources Program and the National Cooperative Mapping Program. Past and ongoing projects are also focused on the Precambrian tectonic evolution of the southwestern United States.
Kamran M. Khozan is the Chairman and CEO of CVMR® Group of companies with its head office in Canada and 4 major operations in the United States. The company has offices in 18 countries. (www.cvmr.ca) (www.cvmr-usa.com)
Lucinda Mahoney
Department of Revenue
Lucinda Mahoney has over 25 years of business experience in the areas of treasury, debt management, bond issuance, accounting, financial analysis, business valuations, due diligence analysis, budgeting, strategy development, reporting, systems development, audit, litigation support, contract negotiation, Sarbanes Oxley and managing large groups of over 100 staff.
​ Ms. Mahoney has many years of experience working with Fortune 10 multinational oil companies as well as working with government agencies, Native Corporations/villages, small businesses and not for profit organizations. Ms. Mahoney has held a broad variety of hands-on operational management roles in the oil industry that include audit and investigative, financial reporting and analysis, systems management, operations support, accounting and internal controls.
Patty McGrath
U.S. Enviromental Protection Agency
Patty McGrath is the Senior Mining Advisor at the U.S. Environmental Protection Agency.
Frank Murkowski
U.S. Senate (former)
Frank Murkowski U.S. Sentate (former) Murkowski was born on March 28, 1933 and was raised in Ketchikan, Alaska. He graduated from Ketchikan (Alaska) High School in 1951 and from Seattle University in 1955 with a degree in economics. After serving in the U.S. Coast Guard until 1957, he joined Pacific National Bank in Seattle, attending Pacific Coast Banking School. Murkowski became the state's youngest commissioner at the time when he was named Commissioner of Economic Development in 1966, at the age of 33. In 1971, he became president of Alaska National Bank of the North, and his family moved to Fairbanks. He also served as president of the Alaska Bankers Association and of the Alaska State Chamber of Commerce. In 1980, Murkowski was elected to the U.S. Senate where he served Alaska for 22 years. As a U.S. senator, he served on the Energy & Resources, Finance, Indian Affairs and Veterans' Affairs committees. Murkowski was elected governor of Alaska in 2002. As governor, he focused on revitalizing the state's economy through resource development and on strengthening the education and public safety systems. He was also a long-time leader in the fight against substance abuse.
Halimah Najieb-Locke
Department of Defense
Ms. Halimah Najieb-Locke currently serves as the Deputy Assistant Secretary of Defense for Industrial Base Resilience at the U.S. Department of Defense. In this role, Ms. Najieb-Locke is responsible for assessing the health of the Defense Industrial Base (DIB) and recommending key policies, investments and actions designed to strengthen the capacity and resilience of the DIB. She is also responsible for advising on actions to safeguard the DIB from potential adverse actions domestically, as well as foreign interventions. Ms. Najieb-Locke oversees the Office of Research and Analytics, the Office of Global Investment Review, and the Office of Industrial Base Support.
Brent Sheets
University of Alaska Fairbanks
The Director of UAF's Petroleum Development Laboratory since 2016 where he engages industry, state agencies, and University researchers to serve the oil and coal industry's research needs. In addition to participating in ArcticX conferences, he attends to his other projects: North Slope EOR; Beneficial Use of CO2; developing a coal gasification plant; and managing a multi-party effort, hopefully leading to an REE-CM capacity within Alaska. ​
Brent was Deputy Director of the Alaska Center for Energy and Power from 2011 to 2016 where he emphasized developing local resources over importing diesel fuel for power generation. He was the inaugural Regional Manager of the U.S Department of Energy's Arctic Energy Office, originally established to promote research relating to developing Alaska's fossil energy resources for the benefit of the nation, and to address Alaska unique energy needs.
Deantha Skibinski
Alaska Miners Association
Deantha is the Executive Director of the Alaska Miners Association. She joined AMA from the Resource Development Council, where she worked as a projects coordinator for seven years. In that role, she advocated for the mining and tourism industries and managed efforts on the cruise ship head tax and mining shutdown ballot initiative campaigns, and administered the Alaska Alliance for Cruise Travel, an organization promoting tourism businesses benefitting from visitors to our state.