A Collaboration between Hawaiian and Alaskan teachers
Teacher Ambassadors Sharing Knowledge
TASK seeks to increase Alaska Native and Native Hawaiian student interest and readiness in science, technology, engineering and mathematics (STEM) careers by providing a place-based, culturally relevant STEM curriculum and by strengthening cultural knowledge exchange between schools in rural Alaska and Hawai'i.

Teachers receive intensive professional development workshops and online peer mentoring to collaborate with one another, work with science and cultural experts, and incorporate culturally relevant science into their classroom teaching.

In addition, a student cultural exchange academy offers participating students a chance to learn about college expectations and campus living to help them with a smooth transition from high school to college life.
October 2019 Workshop in Nome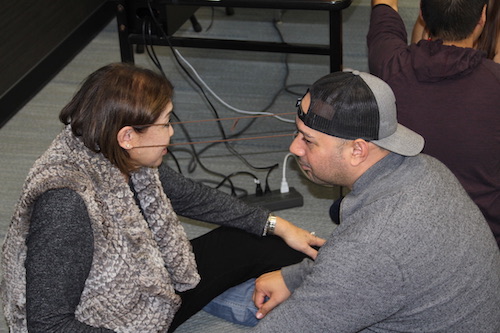 Ann and Sione compete in the Ear Pull while in Nome, October 2019, for a professional development workshop, where teachers from Hawai'i and Alaska met each other for the first time.
Spring 2021 Workshop Online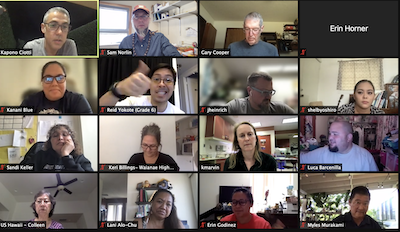 Hawaiian and Alaskan teachers meet virtually with scientists, leadership and TASK staff for their Spring 2021 Workshop